Over ons
Lianco Nails & More is gevestigd in Wouw (gemeente Roosendaal). Anja van Tiggelen is het gezicht achter Lianco Nails. Jaren geleden volgde zij zelf haar nagelopleiding, vanaf dat moment had ze het "nagelvirus" in haar bloed. Ze volgde veel trainingen en workshops en groeide uit tot een ervaren nagelstyliste en vakvrouw, die weet waar ze mee bezig is en deze kennis heel graag met anderen wil delen. Ze heeft echt passie voor het nagelvak. Door regelmatig trainingen te volgen blijft Lianco Nails up to date en vind je hier ook steeds de nieuwste trends. Haar werk heeft al menig keer in verschillende nagelvakbladen gestaan en ook op facebook zijn haar nagels al eens tot winnaar uitgeroepen. Hier mocht zij een mooie oorkonde voor in ontvangst nemen.
Bij Lianco Nails & More vind je alles op het gebied van nagels. Een nagelstudio, verkoop van nagelproducten via de winkel en via de webshop. Je vindt hier alles wat je als nagelstyliste nodig hebt op het gebied van acryl, gel, polygel, gellak, nailart, werkmaterialen en apparatuur. Ook kun je bij Lianco Nails & More terecht voor allerlei professionele nagelopleidingen, omscholingen, workshops en privé lessen. Klanten en cursisten worden hier op een eerlijke (no nonsens) manier geholpen, begeleid en geadviseerd. En ook de prijzen zijn heel acceptabel.
Lianco Nails & More is exclusief distribiteur voor Nederland en Belgie van de prachtige Artiglio glitters. De prachtige glans onderscheid de Artiglio glitters van alle andere soorten glitters. Ze zijn op vele manieren toepasbaar in alle nailart. De Artiglio glitters worden gemaakt in Amerika.
Lianco Nails is distribiteur van Vasco Nails voor Nederland.
Lianco Nails heeft een eigen lijn nailart producten die onder de naam Lianco verkocht worden.
Lianco Nails is tevens distribiteur van de nagelmerken Mystic Nails, WowBao Nails, Diva, NG-P en Moyra. Met mystic Nails is het mogelijk om een professionele nagelopleiding te volgen. Deze nagelopleidingen staan bij Lianco Nails hoog aangeschreven. Je kunt er absoluut van uit gaan dat je hier veel persoonlijke begeleiding, veel ondersteuning en duidelijke uitleg krijgt. De les dagen kun je zelf in overleg bepalen. Je kunt ook ten alle tijden starten met een nagelopleiding. Je kunt je opleiding al dan niet koppelen aan een origineel examen. Die keuze maak jezelf, afhankelijk van de soort opleiding die je kiest.
Wanneer je een opleiding of workshop voltooid hebt, ontvang je een erkend diploma of certificaat.
Wij zijn een door SBB (Beroepsonderwijs Bedrijfsleven) erkend leerbedrijf. Wij zijn bevoegd om MBO studenten op te leiden in de beroepspraktijk. Dus als je een leuke stageplaats (BOL)zoekt, informeer dan zeker even naar de mogelijkheden.
Voor meer info kunt U contact opnemen met Lianco Nails & More Telefoonnummer: 06-30317549
Openingstijden winkel:
Maandag van 13.00 tot 16.00 uur
Dinsdag van 10.00 tot 16.00 uur
Woensdag van 10.00 tot 16.00 uur
Donderdag van 13.00 tot 21.00 uur
Vrijdag GESLOTEN
Zaterdag van 10.00 tot 15.00 uur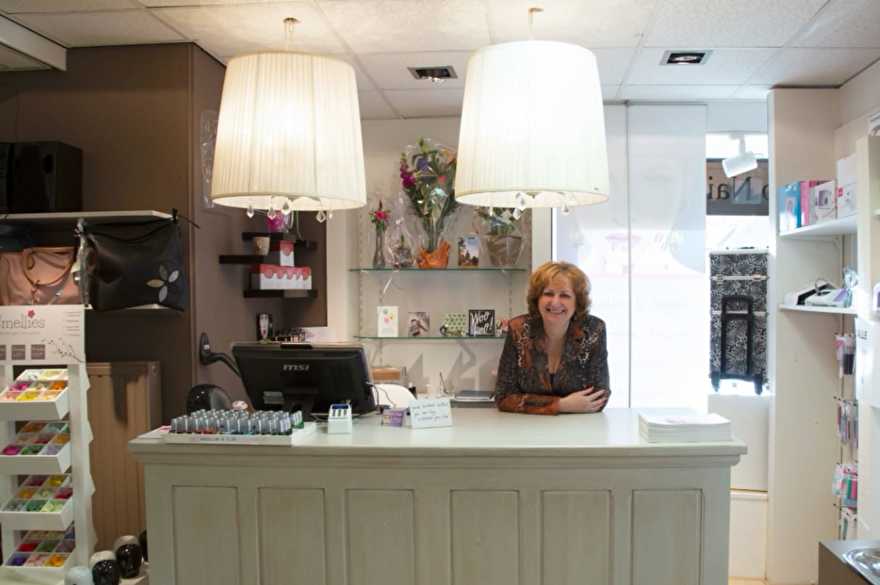 Winkelwagen
Geen artikelen in winkelwagen.